The Piledriver
Clean boost pedal kit with up to 38db gain The Piledriver measures 1.35" in height, 3.70" in width and 4.70" in length.
What people are saying about The Piledriver:
"If you're a pedal lover like me, who's always wanted to try their hand at building one, but have zero experience, then this is the pedal for you." "This is a good clean boost and was easy to assemble. Fun little project and I recommend it." "This kit was so easy to build and now it's my go to cut-through-the-bologna pedal. I use it at large jam session house parties. If there's some drunko playin' too loud, I stomp on this to cut through that bologna!"
Update Required
To play the media you will need to either update your browser to a recent version or update your
Flash plugin
.
Sound Sample
01:16
https://www.modkitsdiy.com/sites/modkitsdiy.com/files/product_files/piledriver_sound_sample.mp3
Frequently Asked Questions:
Can I add an LED to this Pedal?
Yes. The parts are not included with the kit, but we have provided a schematic with part numbers indicated. LED Add Schematic
Can I add a Power Jack to this Pedal?
The pot sounds scratchy when I turn the knob, is there a fix for this?
Yes. The pot in the Piledriver circuit has a DC voltage across its terminals and this makes the pot sound "scratchy" when you turn the knob. We have provided a schematic showing how to isolate the pot from DC voltage by adding a 47uF cap and 1.5K resistor at the MOSFET source terminal. Piledriver Scratch-less Gain Pot Mod Schematic
Product Reviews
Videos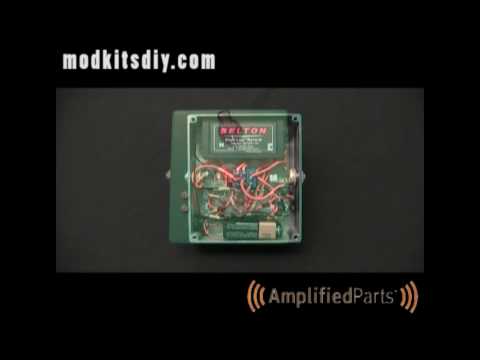 A Demonstration of Amp and Effects kits from MOD Kits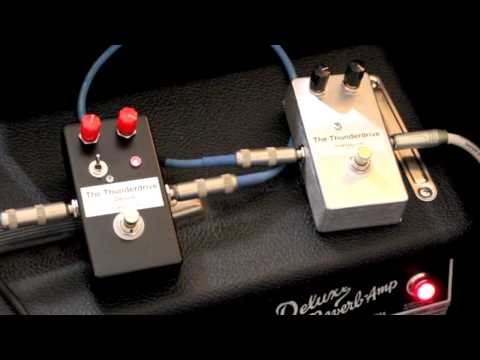 Thunderdrives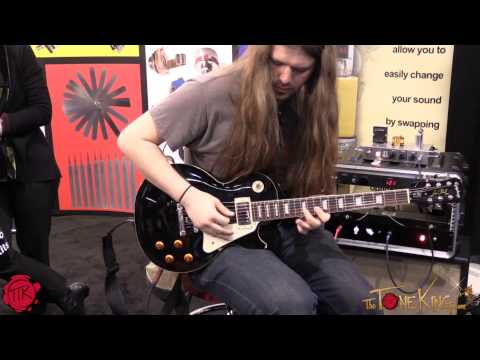 NAMM 2015 : ModKitsDIY Full Pedalboard Demo