MOD 102 Guitar Amp Kit
The MOD 102 is a great place to start for those interested in building their own tube amp. It is based on a classic American tube circuit design combined with a British style Class A output tube section. At low volume it produces a clean chimey tone that moves into smooth overdrive at higher volumes. All parts are included along with a pre-drilled steel chassis, wire and tubes (1 EL84 and 1 12AX7). Puts out at least 5 watts. The chassis layout is open for easy assembly using the clear, easy to follow instructions. You will need your own tools and solder.
MOD 102 Guitar Amp Kit Features:
All Tube Design (solid-state diodes used only for full-wave rectification)
5W output power into 8 Ω
1 channel
Vintage channel controls: bass, treble and volume
Vintage pilot lamp and screw-on jewel cover for power-on indication
Output Impedance: 8 Ω
Tubes included: one 12AX7 (preamp), one EL84 (JJ Electronic brand)
Hammond Mfg 269EX power transformer and P-T31 single ended output transformer.
Cathode biased class A power tube operation (no bias adjustment needed).
Point to point hand wiring using terminal strips
Carbon film resistors
Metalized polyester coupling caps
Pre-punched steel chassis
Assembled Kit Weight: 4.25 lbs.
Assembled Kit Dimensions: 10" Width x 6" Depth x 5 1/8" Height
MOD 102 Instructional Features:
Detailed, easy to follow instructions include high resolution computer drawings for parts list and every step of assembly
Tips for soldering and wiring
On-line technical support
Here is what people are saying about MOD 102 Guitar Amp Kit
"This was my first tube amp build and it was extremely easy and fun to do. I admit that I don't have enough experience with other amp kits to compare it to, but I cant imagine having a better starting point for tube amps, and the tone controls are a cool plus!" "Just the idea of this is awesome! Drive it with some P-90 dervish, dial to 10, strum chord, lean guitar against cabinet, walk across the room and have lunch while the noise self-perpetuates. Music to my ears!!!!" "Got the kit this week and finished it in about two days. Instructions and diagrams were excellent, would definitely recommend this kit for beginners. Fired up the amp for the first time and it worked perfectly. I am pretty impressed with the sound, has a nice tone and a lot more power than I would have expected."
Update Required
To play the media you will need to either update your browser to a recent version or update your
Flash plugin
.
Sound Sample
01:20
https://www.modkitsdiy.com/sites/modkitsdiy.com/files/product_files/mod_102_sound_sample.mp3
Frequently Asked Questions:
Can the MOD 102 power transformer be wired to work with any wall voltage in the world?
No. It comes with the Hammond Mfg 269EX power transformer which is only designed for 120V wall outlets (USA). Hammond does sell a 369EX version which has primary winding options to work with any wall voltage in the world, but it would require you to drill new mounting holes and determine which primary winding wires to connect for your country. We have provided a chassis hole modification drawing which offers a suggestion for how to accommodate the slightly larger footprint of the 369EX. The MOD 102 cannot be ordered to include a 369EX in place of the 269EX. World Power Transformer Mod 369EX
Can I add a standby switch to my MOD 102?
Yes. If you find it necessary to have a standby switch, we have provided a layout drawing and schematic for how to replace the SPST power switch with a 3 position progressive toggle switch to control both power and standby with one switch. Power + Standby Switch Modification
Can I add a headphone jack to my MOD 102?
Videos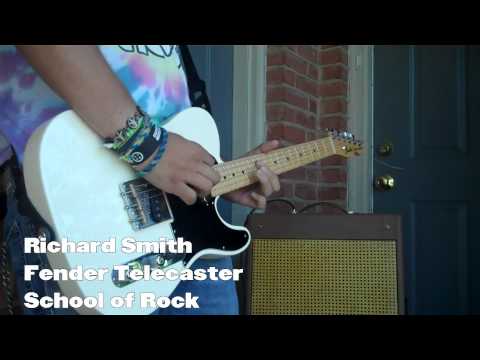 Kit Review: Mod 102 Guitar Amplifier Kit
Mod Kits DIY 102 5W Amp Demo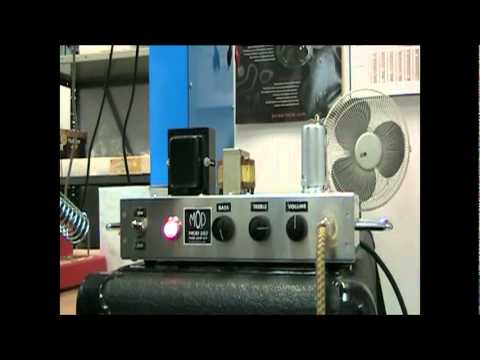 MOD102 Amplifier Kit Demo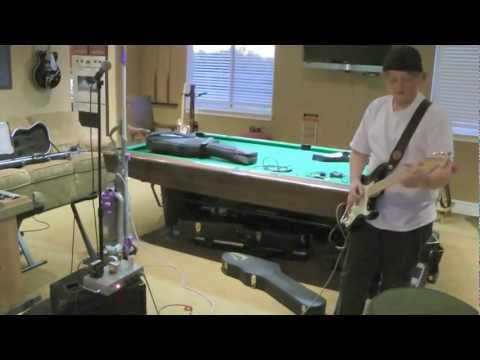 MOD 102 Review by Chase Walker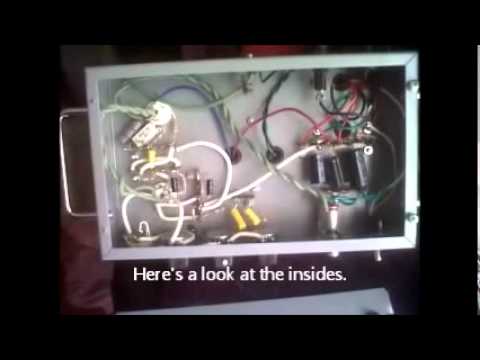 Mod Kits 102 Demo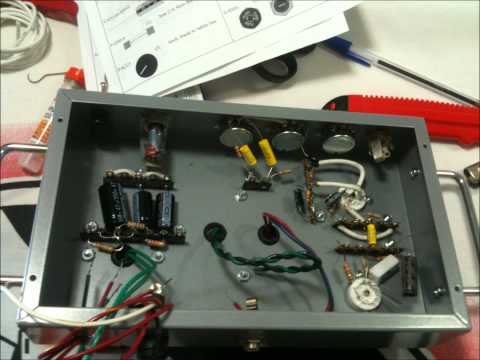 Mod Kits DIY 102 5W amp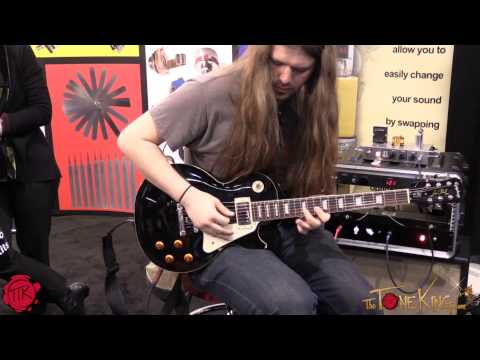 NAMM 2015 : ModKitsDIY Full Pedalboard Demo